June 6, 2014
Report: Nuclear accident top environmental problem
http://www3.nhk.or.jp/nhkworld/english/news/20140606_18.html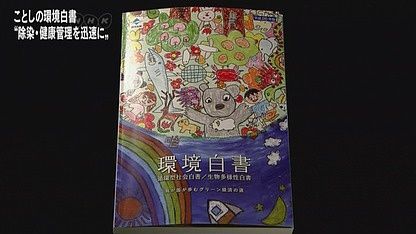 A government report says the release of radioactive materials following the 2011 Fukushima nuclear accident remains Japan's biggest environmental problem.

The Cabinet approved this year's white paper on the environment on Friday.

The report says building intermediate storage facilities for contaminated soil and other waste is essential to speed up the decontamination work and promote reconstruction.
The government plans to build such facilities near the Fukushima Daiichi nuclear power plant.

The report also says determining amounts of radiation exposure is important for managing the health of residents.
The report points to the need to provide better information to alleviate their concerns. It notes Fukushima Prefecture's efforts to train personnel for health consultations.

The white paper also calls for rapidly moving ahead with environmentally friendly programs to reconstruct the affected areas.

It cites the prefecture's solar power generation program, which solicits funding and other forms of participation by residents.

A village in the prefecture plans to construct renewable energy facilities as a pillar of its community rebuilding efforts.
Jun. 6, 2014 - Updated 03:36 UTC