February 8, 2013
Power supply briefly cut off at Oi N-plant
http://www.yomiuri.co.jp/dy/national/T130207004549.htm
FUKUI (Jiji Press)--One of two emergency power supply systems for the No. 3 reactor of Kansai Electric Power Co.'s Oi nuclear power plant in Fukui Prefecture was shut down for about one minute Wednesday.
The accident was due to human error, the Nuclear Regulation Authority said later the same day.
It was the first safety-related trouble at the Oi plant since its Nos. 3 and 4 reactors were restarted in July.
All nuclear reactors in the nation except the two Oi units are now offline due to safety concerns heightened by the crisis at Tokyo Electric Power Co.'s Fukushima No. 1 nuclear power plant, which was crippled by the March 2011 earthquake and tsunami.
According to Kansai Electric, a worker mistakenly used the lever that severs the emergency direct-current power supply system. The system was switched on again immediately.
Under the Oi plant safety rules, both backup power systems should be active while the No. 3 reactor is online.
(Feb. 8, 2013)
February 7, 2013
Power goes out for minute at Oi nuclear plant
Kyodo
http://www.japantimes.co.jp/news/2013/02/07/national/power-goes-out-for-minute-at-oi-nuclear-plant/#.URK5-PL1tEs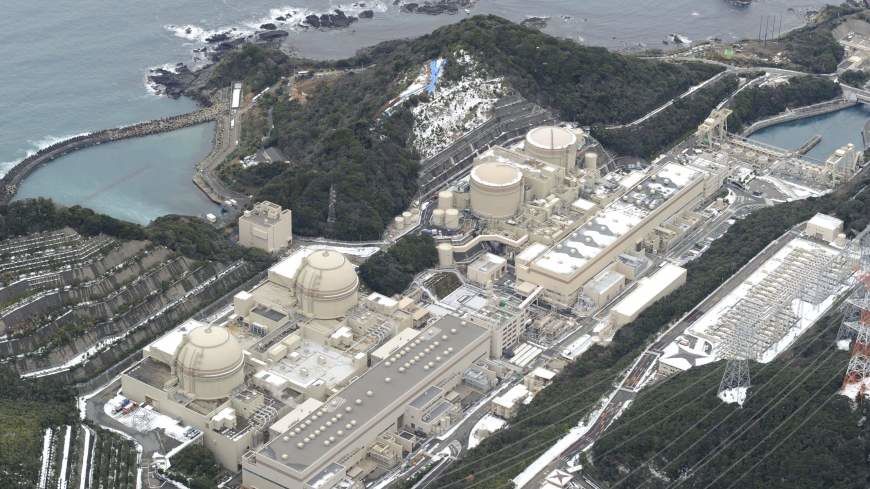 TSURUGA, FUKUI PREF. – Power went out for one minute Wednesday at reactor 3 of Kansai Electric Power Co.'s Oi nuclear plant in Fukui Prefecture but the outage did not affect the unit's operation or cause a negative impact outside the facility, Kepco said.
The utility said it believes part of the internal power supply at the reactor building was cut off at around 2:30 p.m. as a trainee mistakenly tripped the circuit breaker. The Oi plant's reactors 3 and 4 are the only ones currently in operation amid the nationwide shutdown stemming from the triple-meltdown crisis at Tokyo Electric Power Co.'s Fukushima No. 1 plant that started in 2011.
Kansai Electric reported the power failure to the central government and local municipalities. The Nuclear Regulation Authority later conducted an on-site inspection and confirmed that the power cut had no adverse effects outside the plant.
The NRA said the electricity supply for measuring gauges was disrupted and the water level in reactor 3 rose as valves in some pipes were automatically closed.
Oi Mayor Shinobu Tokioka urged Kepco in a statement to take the incident seriously and ensure the safety of local residents.
The two reactors at the four-reactor Oi plant were restarted last July after all of the country's reactors went offline amid strong public concerns over the safety of nuclear power due to the Fukushima catastrophe.